EXceed 2nd - Vampire REX


Genre
Bullet hell shooter
Developers
FLAT
Publishers
FLAT
Distributors
Nyu Media (English)
Platforms
Windows
Rating
ESRB: E10+
eXceed 2nd - Vampire REX is the remake of the eXceed 2nd - Vampire. It was developed and published by FLAT and its English distribution is licensed by Nyu Media.
Soundtracks
Edit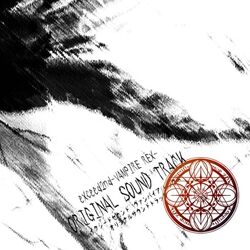 The album of the original soundtrack was released exclusively in Japan in August 16th, 2008, and the digital album is now available for purchase online. It features 16 songs, by Shibayan and cranky, and also the special arrangement of Shock!! by Saitama Saisyu Heiki.
1. Welcome to Valhalla - (04:11)
2. Limited World - (02:10)
3. Bestrafung - (03:46)
4. Girl Who Accelerates - (02:21)
5. Shock!! - (03:00)
6. Melancholic Sunday - (01:59)
7. Playful - (02:18)
8. Drunkenness - (02:01)
9. Ignite - (03:25)
10. Collapse - (02:12)
11. Shakes to Obscene - (03:34)
12. Prays for Death - (03:14)
13. Flugel - (05:33)
14. Puppe - (03:29)
15. CONQUEST - (04:42)
16. Another Surroundings - (02:49)
External links
Edit